Ladies and gentlemen, please welcome back another edition of the truly classic terrible apartment photos. As some of you may recall, France was pretty bad, and Taiwan was the original enfant terrible, but Croatia has no shortage either of terrible photographers. Why are we here again? Well, since we have gotten to know and admire every inch of this skinny country along the Adriatic Sea, Steve and I have decided to overstay our original trip to Croatia. In two days, we wrap up our visit to Dubrovnik and journey up the coast to Split, in Dalmatia, before heading back to Zagreb for the rest of April. We just can't get enough of this country! So to Airbnb it was again to find a new place to stay in Zagreb for two weeks. Along the way, I could not resist gathering a large quantity of truly terrible apartment photos for your viewing pleasure. Here are some photos that truly do not inspire you to visit this country!
The Classic What-Is-This Photo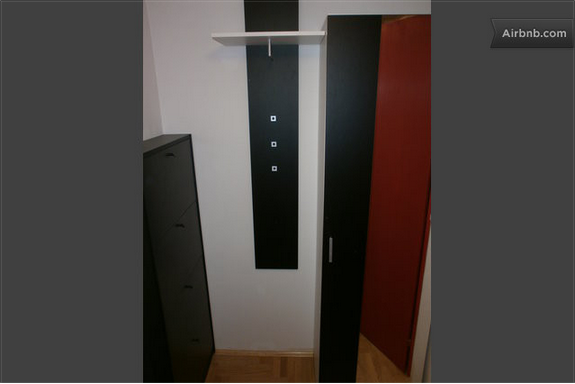 Let's start off with a good old fashioned example of a photo that in no way gives you any useful information. What is this? A doorway? A cabinet? How does this black space on the right of what seems like a doorframe change from being negative space against a red door to going right through the floor at the bottom? What am I looking at?? This is an utter waste of pixels and my bandwidth!
Continue reading Terrible Apartment Photos 3: Croatia Edition! →